Piece by Piece Strategies
Building capacity by developing community-based & culturally relevant strategies for individuals, organizations, and ecosystems
Capacity Building
We create customizable cohorts, trainings, and facilitation that guides individuals, organizations, and ecosystems towards their desired outcomes.
Equitable Resource Growth
Our grantmaking focuses on how we make the greatest impact on the issue area and in the sector – not measuring organization by organization or cycle by cycle performance.
Trusting Learning Communities
We build deep partnerships to break the isolation between leaders and organizations

Idea Accelerator
The idea accelerator brings expertise, landscape analysis, and infrastructure together to launch new programs, convene critical conversations, and experiment through centering the needs of the sector.  
Piece by Piece strategies is a consulting firm founded by Jessica Pierce and Bryan Perlmutter. With a combined over two decades of experience developing, scaling, and integrating campaigns, electoral initiatives and training programs the firm was launched to grow the capacity of the sector to thrive.
We believe that the art and science of building plans and campaigns are teachable and we can strengthen networks to tackle the current and emerging challenges in the landscape.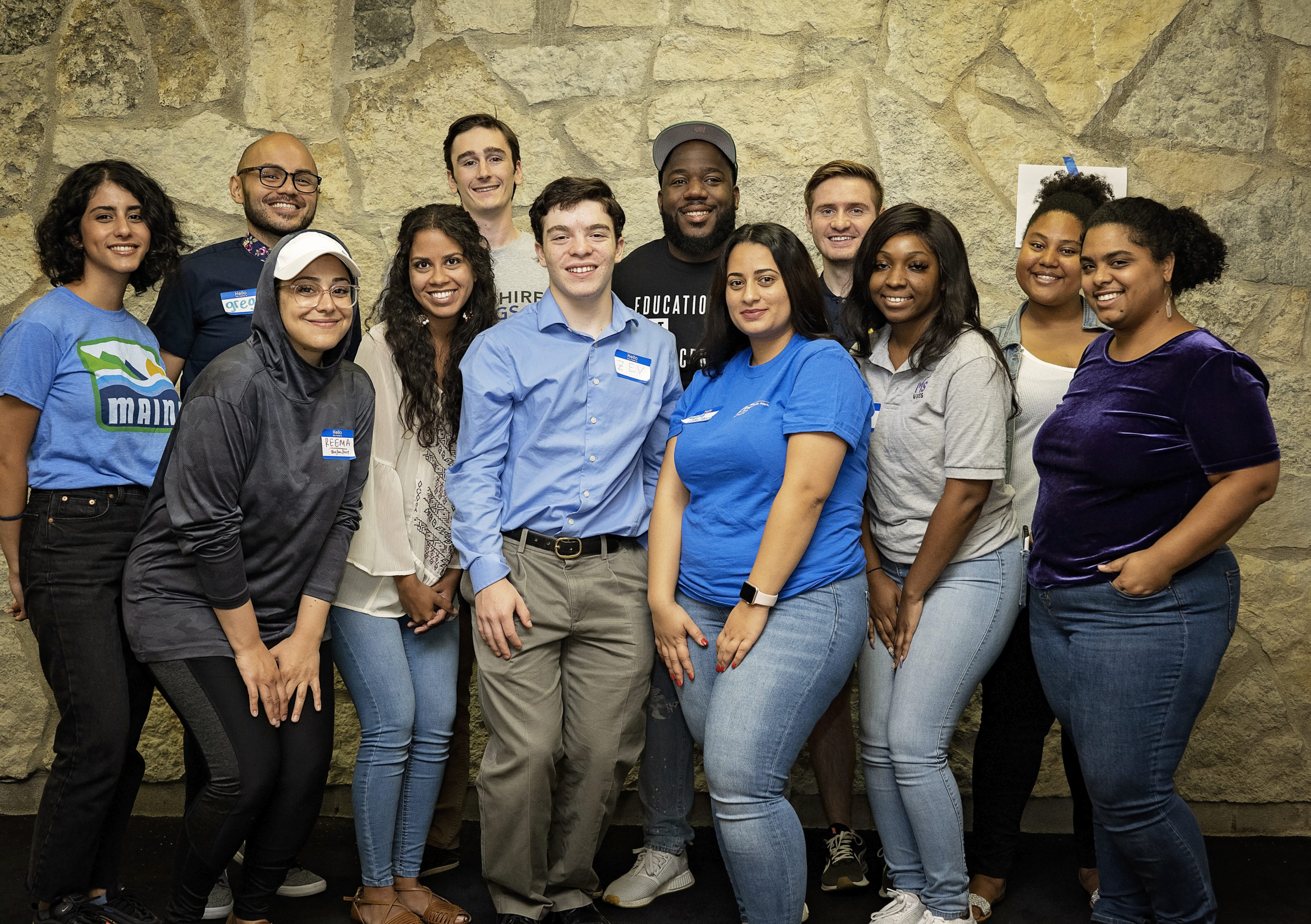 We believe that the art and science of building plans and campaigns are teachable and we can strengthen networks to tackle the current and emerging challenges in the landscape. We believe that the social justice and electoral ecosystems have all the pieces in place to win – we see our role as growing and aligning the pieces in the ecosystem to ensure that the whole is greater than the sum of its parts.
All contributions will go directly towards capacity building projects. For more information contact us.
Reach out today to discuss how Piece By Piece Strategies can partner with you on your next project
A coalition of voting and civil rights partners were searching for project management services to support a convening that would bring together various national and local organizations together to learn and strategize together. With a short timeline, Piece by Piece was able to provide the on the ground logistics, facilitation, and programmatic support the partners needed. I highly recommend this dream team.
Claribel Vidal, Program Associate, Civic Engagement & Government Ford Foundation
The Piece by Piece team have shifted the way we work on capacity building with our partners as a new fund. Bryan and Jess are incredibly thoughtful and innovative in creating and co-strategizing on capacity building events for our movement leaders. Their emphasis on supporting authentic and local leadership combined with years of expertise has provided incredible momentum building spaces for our communitiesities.
Chi-Ante Singletary, Executive Director, Cypress Fund
Working with the Piece by Piece Team was great, they truly are masters at facilitating events and their mastery allowed me to focus on the substance of the conference. They thought about little things that I would never think of, which shows their knowledge of the event planning space. Also, their passion for public interest projects and their thoughtfulness around public interest issues is phenomenal. I'm so grateful for the Piece by Piece team and will definitely hire them again for future events.
Mitchell D. Brown, Southern Coalition for Social Justice, Equal Works Justice Fellow
"I'm grateful for this space and opportunity which is forcing me to slow down, take stock, look around to others for help/inspiration, and to move forward together. I'm still thinking about a statement made in the opening: our wins are collective and so are our failures. Thank you!"
Reema Ahmad, Muslim Voter Project & Leadership Cohort Participant